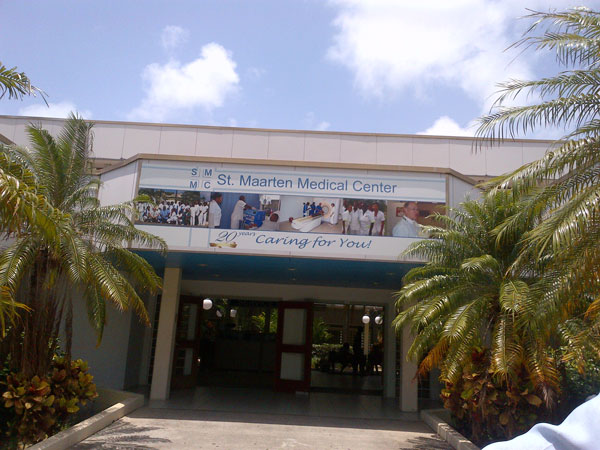 Philipsburg:--- Relatives of the late Ruth Olivacce will be filing a lawsuit against the St. Maarten Medical Center (SMMC) for the wrongful death of their family member who was laid to rest last Saturday. Silvia Meyers-Olivacce confirmed to SMN News that the family learnt that the two doctors who operated on the late Ruth Olivacce were not licensed to practice medicine on St. Maarten. Meyers-Olivacce said now that the family got this information they already made contact with a lawyer who will file a wrongful death lawsuit against the St. Maarten Medical Center. However, there are several questions being asked by medical professionals about the liabilities that would be facing the SMMC because SMMC's insurance only covers employees and specialists that are licensed by the government of St. Maarten to practice medicine at the institution.
The two doctors who flew back to the Netherlands the day after Olivacce passed away are Dr. Lampmann and Dr. Covelies. SMN News learnt that the Inspectorate of Health managed to contact the two doctors in the Netherlands and they will be interviewed sometime this week. Dr. Lampmann and Dr. Covelies have to now tell the health inspectorate how they managed to puncture the two main arteries of the late Ruth Olivacce when they were removing a catheter that was placed next to her collar bone. The medical device was implanted three weeks earlier when the late Olivacce entered the institution to take dialysis treatment. SMN News was reliably informed that the two doctors were brought in by the Managing Director of the St. Maarten Medical Center Dr. George Scot. Dr. Scot owns ANG N.V. and he recruits doctors in the Netherlands to replace specialists at the SMMC.
SMN News contacted the Department of Health, in the person of Fenna Arnel to verify if the two doctors were registered to practice medicine on St. Maarten, Arnel said the person to contact for such information is the Inspector General Dr. Earl Best because the Inspectorate is in possession of the registry that contains the names of all registered doctors on the island. Dr. Earl Best could not be reached on Monday afternoon for verification. It should be noted that Dr. Best investigated at least seven cases of wrongful deaths of persons who died at the SMMC. SMN News received reliable information that states that Dr. Best already indicated to the Members of Parliament and the Council of Ministers that the situation at the St. Maarten Medical Center is unacceptable and urgent actions needed to be taken. Up to Monday afternoon the Supervisory Board of the St. Maarten Medical Center did not confirm to parliament on which day they intend to meet with them to discuss the state of affairs of SMMC. So far the chairman of the supervisory board Clarence Richardson has submitted his resignation since he was working in violation of SMMC bylaws.