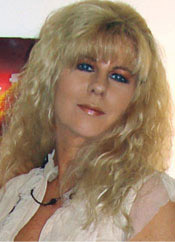 Philipsburg: --- The judge of instruction has granted police an eight day extension to further keep Frank Cordes in custody as they investigate the disappearance of his wife Leta Lynn Cordes. The man was arrested last week, ten months after he reported his wife missing claiming that the woman had left him in a drunken state to go the Westin Casino. Leta Lynn Cordes was last seen by her husband Frank Cordes and his mother on the night of January 11 2008. It was reported by this media house that the couple were having marital problems and they argued the day she disappeared in Grand Case where Cordes claimed they were having a family outing.
Frank Cordes tried to evade police by conducting several types of searches including the use of conniver dogs. Sources close to the investigation said that police made a mistake by letting the man know when they were going to bring in these dogs, because he Cordes removed the body from where he had hidden it. The source said that the man whom they described a dubious had hidden the body in his neighbors yard and that when he learnt the dogs were going to be used he removed the body. Frank Cordes also created websites and did quite a lot for the media to take the focus off of him since he said he is not the suspect.
Some two weeks ago authorities on the Dutch said they had transferred the investigations to the French side since they had some vital information. Sources said that the Dutch authorities needed the French to check some phone records which was verified. However, none of the information we manage to secure could not be confirmed since Chief Prosecutor Taco Stein remained tightlipped on the case. Stein said that the judge of instruction extended Cordes detention and they would continue the investigation today (Monday). The investigation of the American woman disappearance is handled by the RST and not local police.