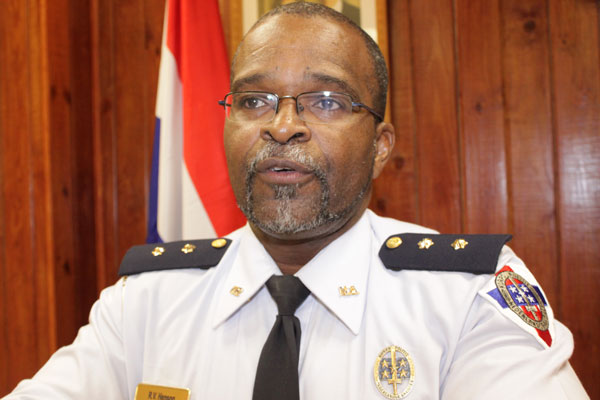 Philipsburg:--- The Police Department announced via its Police Spokesman on Tuesday that the Police has noticed a new trend in robberies being committed recently. Police Spokesman Ricardo Henson said for the past few months the police department has noticed an increase in the pulling off of chains or necklaces by bandits within the community. These items Henson said are snatched from people's necks.
These robberies would happen any time during the day or night. Anyone wearing jewelry could be robbed. The suspects would then flee the scene either by running away or with a waiting scooter rider or an awaiting vehicle. The Police department in the meantime has been working on these cases and a total of five persons have been arrested and put into custody as suspects in these cases. However, these types of robberies continue to take place. This is a trend that is presently going on and everyone should be aware that they may become of victim to this type of criminal activity and they should pay very close attention to their surroundings.
The Police Department has also announced that their tip line (9300) is operational again. This line is for the general public to give information to the police regarding any ongoing criminal activities or crimes that have taken place. When using this number there will be no caller-I.D. registration. All calls are completely confidential and untraceable. During working hours the phone will be answered by an officer and during the night hours, your information will be recorded and later erased. Be part of fighting crime and make use of this, Henson said.