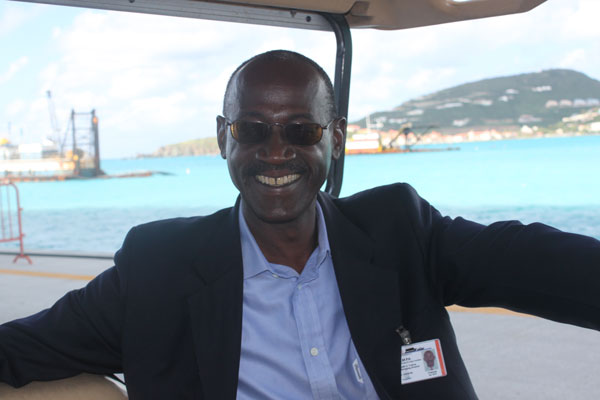 Pointe Blanche:--- The Managing Director of the Harbour Group of Companies Keith Franca resigned from the Harbour Group of Companies since December 31st 2011. SMN News learnt that Franca will resume his business activities here on St. Maarten and on the other neighboring islands.
An internal memorandum from the Chief Executive Officer Mark Mingo to the employees states that Franca worked for the Harbour Group of Companies for a period of six and a half years, first as Deputy Managing Director and then Managing Director since April 15th 2005.
Keith Franca will however, work as a consultant for the Habour Group of Companies for a period of one year.
On November 18th 2011, the supervisory board of the St. Maarten Harbour Holding Company N.V signed a resolution stating that Franca terminated his employment agreement with the Holding and that all parties wish to enter into a mutual agreement under the terms recommended by the Managing Director of the Holding.
The resolution further states that since Keith Franca was the Chief Operations Officer (COO) of the Management Team of the Harbour Group of Companies and he was directly involved in the day to day management and operation, he also possesses a wealth of knowledge and experience regarding key and critical factors related to the management and operation of the Harbour Group of Companies and that the Holding wishes to benefit from those experiences during a transition period of one year after the termination of the employment agreement. The Holding therefore retains Franca as an independent consultant for the purposes of advising and supporting of the Holding in all existing and future operations of the Holding as of January 1st 2012 to December 31st 2012.