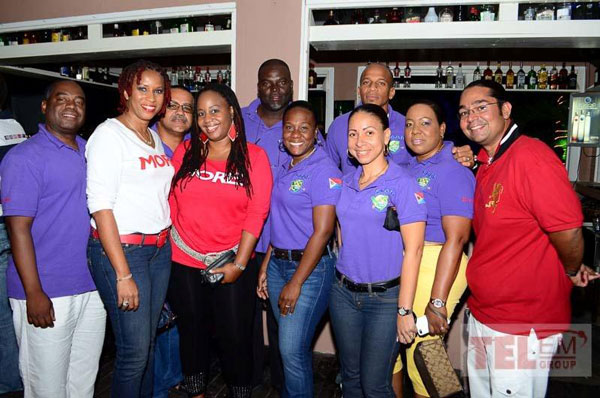 Pond Island:--- TelEm Group has announced a change in schedule for their increasingly popular "Road to Carnival" pre-carnival road show. The event planned for Prive this Saturday, will now take place at a later date.
TelEm Group organizers have announced that their fun parties will continue on April 4 when TelEm Group of Companies and the St. Maarten Carnival Development Foundation (SCDF) will present the third "Road to Carnival" party event.
This time, the road will lead to the Great Bay Beach Promenade, popularly known as the Boardwalk, as part of the St. Maarten Boardwalk Carnival Extravaganza.
The night will feature a live band, dancers and other attraction as a Carnival atmosphere will be brought to Philipsburg.
TelEm Group and SCDF will stay in the Philipsburg area for the fourth Road to Carnival event which will be held on April 5 at the popular Sheika's eatery located at the Cultural Center on Back Street. Here too a live band will be featured and a Carnival Block Party atmosphere will be created.
"Each week our road trip followers get larger and larger in size," said coordinator and Lead Customer Service Representative at TelEm Group, Suraj Ramdas.
"The center of all Carnival festivities is Carnival Village located in Philipsburg. Though we are not ready to move into Carnival Village, we thought it appropriate to bring our lead up parties to the general Philipsburg area. Both the Boardwalk Extravaganza and Sheika's are extremely popular hang-out spots. We intend to add a little Carnival to the mix," President of SCDF Mike Granger said.
The first two Road to Carnival events were held at Soggy Dollar Bar and Bliss Night Club.