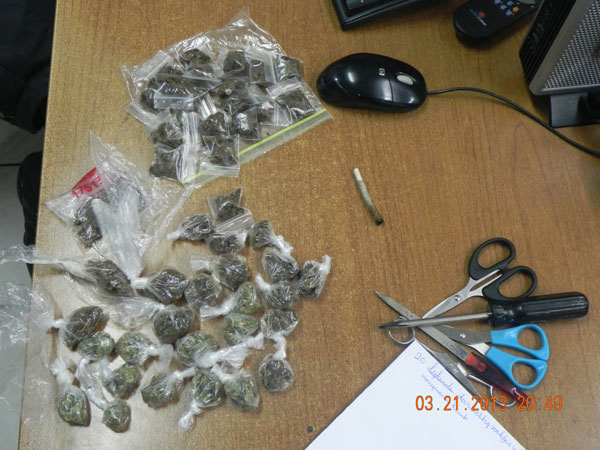 Philipsburg:--- On Thursday March 21st, 2013 during the evening and into the early morning hours, the "Zero Tolerance Team" were very busy with different controls in various districts. They were mainly checking the "blocks" where the community was complaining of illegal activities taking place.
During these controls/checks, several small packages containing small quantities of marijuana were found hidden in trees and other uncommon areas. These packages were confiscated and brought over to the narcotics department. Persons also not in the possession of proper I.D. were also brought in for control and after their ID was confirmed they were set free.
These controls will continue and neighborhoods that are encountering any type of disturbances or illegal activities can call the police department and this will be investigated.

Three Injured in Jet Ski Incident.
On Thursday March 21st, 2013 around 2:50pm, a police patrol was directed to the Boardwalk in Philipsburg in the vicinity of the Fire House Restaurant where a Jet ski had suddenly burst into flames in the water and persons were injured.
Upon arrival of the patrol it was confirmed that three persons on board a Jet Ski had been injured when for unknown reasons it burst into flames.
A mother with the initials N.Z. from Israel and her two children that are staying on board the Royal Caribbean cruise liner had received some minor injuries.
They were attended to by the personnel of the Ambulance Department and later brought to their ship by the police patrol.
The police Maritime Division was on the scene and took over the investigation.