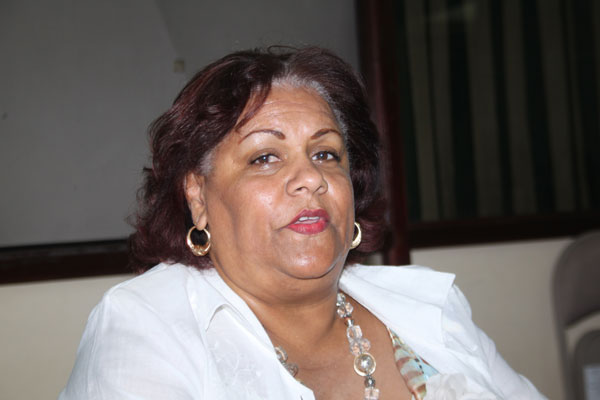 Philipsburg:--- President of the Windward Islands Teachers Union Claire Elshot said the registration process in the pension fund for the teachers of the St. Maarten Academy PSVE and for some teachers of the Academic section is yet to be completed. Elshot said that the teachers have completed their medical but the school board still has to submit some other information before the registration can take place. She said that the various school boards withheld the pension premiums from the teachers' salaries and whenever they are registered it has to be done retroactively. She called on then teachers who are awaiting their registration to carefully check the form whenever it is sent to them to see as of when they were registered. Elshot said since January 1998 it became compulsory for all teachers and civil servants despite their nationality be registered in the pension fund.
In the meantime, Elshot said the unions are monitoring the functionality of APS since the unions are yet to be apprised of the transfer process from APNA to APS. Elshot told reporters on Thursday during the weekly press briefing that while some pensioners have received letters from the APS the unions that are representing pensioners and civil servants are yet to be updated. One of the concerns of the unions is the amount of monies the former civil servants are receiving as pension. She said it is time for government to get rid of the discrimination when it comes to pensioners.
In the meantime, Elshot said she was informed that government is working on making the Cost of Living Adjustment payments, while civil servants might be able to collect their Christmas bonuses by February 6th, 2012.