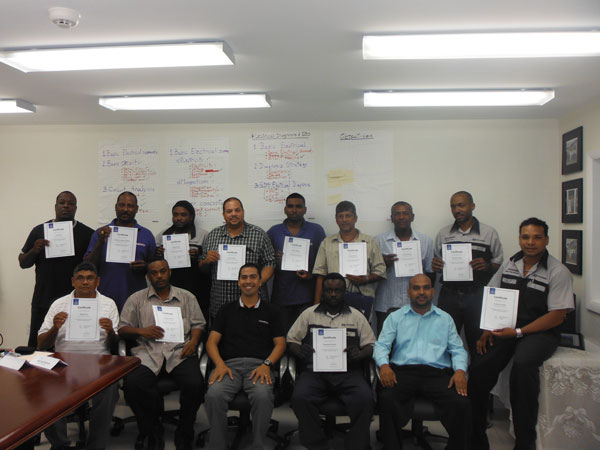 Cole Bay:--- Motorworld continues to invest in training their auto technicians to be the most up to date and advanced on the island. Their Auto Technicians have recently completed a rigorous and extensive training in the Hyundai, Chrysler, Dodge, Ram, and Jeep brand of vehicles. The training was attended by all the Motorworld Auto Technicians as well as persons from Hyundai dealerships of Trinidad, Antigua, St. Kitts, Anguilla, Tortola, and Barbados.

The training updated the already skilled technicians on Electrical and Diagnostic technology and techniques. With the world changing it is no longer enough to be just a mechanic; hence their updated position of Auto Technician. All vehicles now come with computers and sophisticated electronic equipment. Motorworld is proud to say that not only do they have all the high-tech equipment to be able to service the various vehicles of the brands they carry, they also have highly professional and trained Auto Technicians who are able to diagnose and repair any problems related to Hyundai, Honda, Daihatsu, Chrysler, Dodge, Ram, and Jeep brands of vehicles.

It just never ends at Motorworld; they are always trying their best to make your car shopping and after sales service experience the BEST!