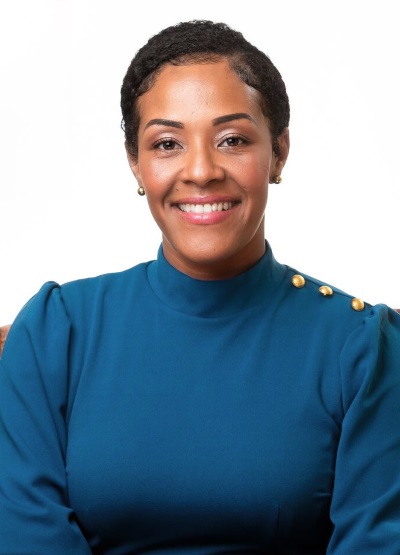 PHILIPSBURG:--- On Thursday 21st October 2021, Member of Parliament Ludmila Duncan sent a letter to the Minister of Education, Culture, Youth, and Sport requesting information in relation to the general eye health of students and the possibility of creating programs to integrate eye health into the education system.
"I believe that if you struggle to see, you struggle to learn, and although we may not have comprehensive data readily available, I am aware of the fact that a number of our children struggle with vision impairment and conditions that cause eye damage and blindness. Over the last few years I have met and bought glasses for children whose parents cannot afford to buy them, and it's scary to think of the fact that there are children walking around our communities and failing in schools simply because they cannot see clearly," noted Duncan.
In 2018, Lion's Club launched an initiative called the "Lion's Eye Screening Project" which had an impressive budget as a result of international fundraising. Optometrists from the United States flew to St. Maarten to volunteer optometric services for primary school students in groups 3 to 8. As a policy advisor with the Ministry of Education, at the time, MP Duncan was informed that students who were tested and needed glasses, received a free pair through the project. "It is commendable that organizations like Lion's Club host projects such as these. In fact, I believe that teachers were also included. In my opinion, Government should be working regularly with NGOs to ensure that such projects occur on a regular, sustainable basis."
Duncan believes that integrating eye health into St. Maarten's education systems will improve the quality of education for those students who are fighting vision impairment but whose families cannot afford prescriptive eyewear. "Because glasses are so expensive, it is not only practical but efficient to create private-public partnerships with key organizations on the island that may be willing to assist vulnerable students who desperately need it," noted Duncan.
"Prescriptive eyewear for children with special needs may offer even more complexities because of the style, quality, and sensitivity of the child. These glasses may be extremely expensive," added the MP.
"Because our vision affects our quality of life, I do not believe that this should be a private problem but rather a national concern to be included in both national preventative health programs and quality education policymaking and programming," concluded Duncan.
Duncan will now await answers to questions posed to the Minister of ECYS concerning the collection of data on eye health, school screenings, and the introduction of policies and programs to prevent vision impairment. She has also suggested the creation of projects to not only assess the current state of eye health in schools but to increase assistance to vulnerable students. She hopes that there can be an increase in eye health subject matter in curriculums, regular eye screenings and personnel training in schools.