~ Contractors received small payment end of December. SBOD not fully updated on hold ups~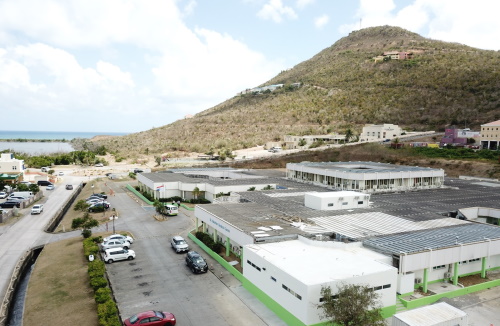 PHILIPSBURG:--- The New General Hospital Project that was awarded to INSO now (FINSO) is having major financial issues therefore not being able to get workers. Last month when several contractors complained about the lack of payments the Minister of Health and Labor Omar Ottley said he was assured that the company would pay its debts before the Christmas Holidays, but when these contractors were contacted by SMN News on Monday they said that they did receive a small amount of money at the end of December but not close to what is owed to them.
The contractors said that FINSO signed a contract with them and to date, they are not living up to the contracts they signed. " We signed a contract and we are providing the services and materials for the New General Hospital Project but we are not being paid."
SMN News contacted the Chairman of the Supervisory Board of Directors for SMMC Robert Jan James for a comment regarding the nonpayment to contractors. James said that he does not have any new information since the manager for the project is not on the island. He said the manager is expected back in St. Maarten by the end of next week and by that time he expects to get information regarding the nonpayment to contractors. James admitted that the contractors assured the St. Maarten Medical Center (SMMC) that they are not having financial issues but was having problems making the transfers to St. Maarten.
SMN News wrote several articles over the years about INSO's inability to construct the New General Hospital in St. Maarten because their parent company was facing bankruptcy in Italy that led to the sale of INSO. Back then the former Minister of Health vouched for the Italian company.