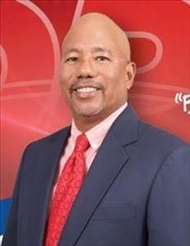 ~ Reginald Willemsberg appointed COO (Unit Manager) against recommendations from Deloitte & Touche~
PHILIPSBURG:--- Director of USZV Glen Carty has appointed Reginald Willemsberg as the Unit Manager of the organization effective May 1st, 2018.
SMN News learned that Carty went against the advice given by Deloitte and Touche the company he paid over $40,000.00 to recruit a Chief Operations Officer (COO).
According to information provided to SMN News states that the appointment of Willemsberg have caused some internal unrest since those that applied for the position felt they have been treated unfairly especially knowing that Willemsberg was eliminated in the recruitment process.
Sources say that Ruth Brewster and Parveen Boerje both qualified for the position but was not even notified as to why they were not appointed. Both Boerje and Brewster holds senior positions at USZV.
While the Director of USZV Glen Carty is making decisions the Supervisory Board of Directors has been sitting back as the chaos in USZV gets bigger.
The Chairlady of the Supervisory Board of Directors Sharine Daniel continues to ignore or responsibilities as she refuses to do anything that would harm the politicians she is supporting.
It should be noted that the former Supervisory Board members had replaced Willemsberg with Carty who was also a member of the Supervisory Board because they said that Willemsberg who managed USZV single-handily for several years was not qualified for the job and that he had failed to do several things as a manager.