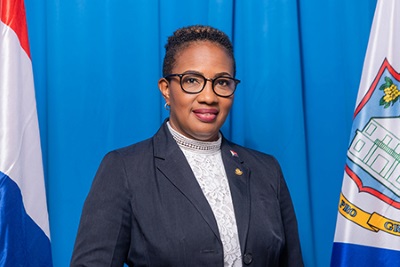 ~Government still monitoring the planning for carnival 2021~
PHILIPSBURG:--- Prime Minister Silveria Jacobs made clear on Wednesday at the Council of Ministers press briefing that there will be no jouvert jump up or any other jump up for carnival 2021. The Prime Minister said that a lot of focus was placed on the calendar of events that were presented to the government by the St. Maarten Carnival Development Foundation (SCDF).
The Prime Minister said that the carnival is a few months away and that the green light was given to the foundation to start their planning and meet with all stakeholders, she said that when those reports are submitted then the government will again sit around the table and further discuss the way forward with carnival 2021.
Jacobs explained that carnival takes a lot of planning ahead of time while canceling takes place at the last moment.
Jacobs said that after serious considerations the government of St. Maarten strikes off all jump-ups that were part of the calendar of events even though the foundation had several plans in place to avoid the spread of COVID-19. She said the government-held lengthy discussions on the jump-ups and decided that it will not take place. The Prime Minister assured that government will continue to monitor the developments and will further inform the community on the progress and decisions taken.