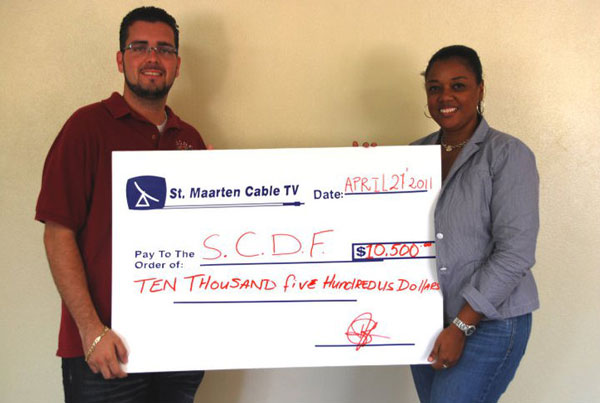 St. Maarten Cable TV, in keeping with its pledge made in 2010, will be covering the monetary prizes for the winners of the Senior Carnival Parade for Carnival 2011. The Carnival friendly company first contributed in this manner for Carnival 2010 and opted to contribute to Carnival and the St. Maarten Carnival Development Foundation (SCDF) once again.

"St. Maarten Cable TV is true partner of Carnival, a terrific corporate citizen," President of the SCDF Stuart Johnson said. "Covering the prizes for the parade is one thing, but Cable TV also contribute to the SCDF and Carnival in general in various other ways. So we are very grateful once again that management has recognized the importance of the private sector supporting St. Maarten' largest cultural manifestation," he added.

The total sponsorship is for US $10,500.