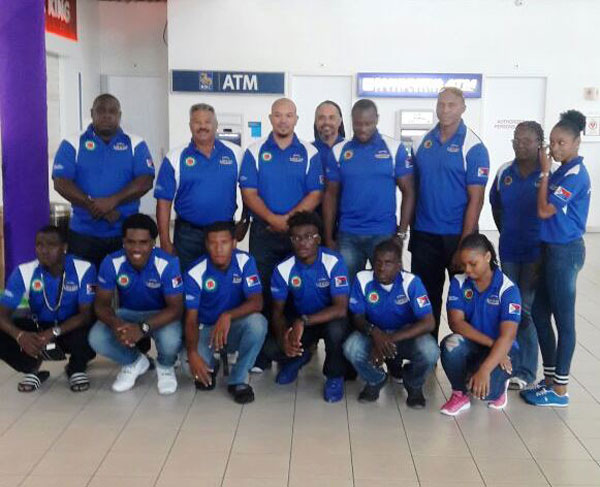 PHILIPSBURG:---Department of Sports sees off St. Maarten Sports and Olympic Federation delegation to Cuba.On Sunday, April 23, 2017, a group consisting of 7 athletes and 7 delegates left for Cuba to attend the St. Maarten Promising Athletes (SPA) training camp. The delegation is expected to be in Cuba from April 23 to May 3, 2017. The sports traveling consist of :
Judo – I. Bell, M. Bell, K. Olivacce and M. Bell
Athletics - N. Milton
Cycling – W. Chittick
Aquatics - A. Thomas
The training camp will take place at the Olympic Training Center in Cuba and will be executed, in collaboration with the SMSOF, by the Cuban national coaches with high-performance training in mind.
This trip is one of the many planned training camps which aim to enhance the abilities of our athletes. The SMSOF is expected to be traveling to Colorado Springs in July for further training with these athletes and to the Dominican Republic as they did last year, with the baseball, boxing, volleyball and basketball teams and the other teams from swimming and athletics to further develop the athletes. The various training camps, as previously stated, aim to engage the athletes based on their individual needs, development and skill set which will optimize their potential output in the long run.
The Ministry commend the efforts of the Federation to further develop our athletes and look forward to a positive outcome.