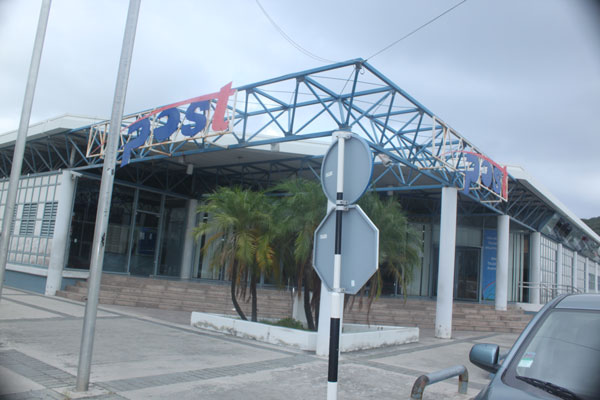 Philipsburg:--- Businesses and residents that depend on the postal services to conduct their business will have to find another means since the NPNA has ceased all postal operations on St. Maarten as of Monday this week.
Workers at the Post office in Philipsburg were basically handling the financial transactions at the post office this week when SMN News checked there. Some of the workers admitted that customers can no longer post letters and parcels until further notice. It should be noted that large companies such as UTS and TELEM signed contracts with NPNA to deliver their bills at the end of each month.
Prime Minister Sarah Wescot Williams told reporters at the Council of Ministers press briefing that she sent a letter to Minister Charles Cooper in Curacao asking that he intervene in the ongoing saga. Wescot-Williams said that she requested that the Minister ensure that NPNA execute the agreements it has with the government of St. Maarten which was to train two persons from St. Maarten during the transition period.
The Prime Minister said she also held a discussion with the chairman of the NPNA board and she also made the same request to him. Wescot Williams said during the discussions with the chairman, the plan that was submitted by the management of NPNA which the government of St. Maarten agreed to was discussed. She said also requested that the chairman give the agreements some kind of consideration.
Wescot Williams said that government is looking at the current situation between NPNA and PSS to see how they will deal with the intentions of NPNA who seems bent on holding on to the financial services offered at the Post Office.
The Prime Minister said government is presently conducting some research to see if a license was granted to NPNA since they did submit a request for a business license, while they are already registered at the Chamber of Commerce. Wescot Williams said that government has an issue with the fact that NPNA wants to keep the non-postal services for NPNA since it was an integral part of the services offered locally.