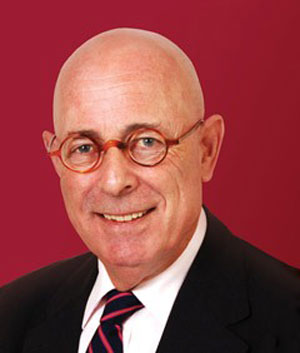 Philipsburg:--- Police arrested a lawyer from VanEps Kunneman VanDoorne law firm identified as Norbert Hijmans on Thursday for driving under the influence of alcohol and allegedly fighting with a police officer. According to information reaching SMN News, the suspect was held on a single charge of "Driving Under the Influence of Alcohol (DUI)" as the officer in question did not file an official complaint against the suspect. SMN News learnt that Hijmans gave police police a blood sample voluntarily and it turned out that the alcohol level in his blood was almost four times over the legal limit in the Netherlands and Aruba. That legal limit is 0.5 while Norbert Hijmans had an alcohol level between 1.8 to 1.9
Head of the Detectives Department Denise Jacobs confirmed to SMN News on Friday that a suspect was arrested for driving under the influence of alcohol. When SMN News asked the head of the detectives department if the suspect had a fight or argument with a police officer, Jacobs said so far an official complaint of such has not been filed. The head of the detective department said that the suspect resisted arrest and voilence was used against the arresting officer. "I read the report I saw that inside and I thought it best to make that clear.". Based on the current laws on St. Maarten, a drunk driver when caught can be arrested and locked up for up to six hours so that he can sober up. After that police still have another six hours to question the suspect on his behavior. SMN News also learnt that if an officer was assaulted by the drunken driver then that will be part of the report against the suspect.
Jacobs further explained that the suspect was still in custody up to Friday morning. It is not clear if the Prosecutor's Office had any influence on the charges and release of Hijmans because his wife is well known Prosecutor Gonda van der Wulp.
While Chief Prosecutor Hans Mos said that St. Maarten does not have the necessary legislation in place to prosecute drunk drivers, Article 6 (a) of the traffic ordinance deals specifically on how drunk drivers can be prosecuted.
Chief Prosecutor Hans Mos when contacted for a comment on the arrest of Attorney at Law Norbert Hijmans said that his office has chosen not to comment on the case because they have not yet received the files from the police. Mos said his office also decided to have the office of Attorney General Dick Piar deal with the case and reporters on St. Maarten should contact the spokesman of the Attorney General Norman Serphos later on Friday for a comment. SMN News contacted Serphos on Friday afternoon and he confirmed that the Attorney at law Norbert Hijmans was arrested Thursday night while driving under the influence of alcohol and he also resisted arrest. The spokesman for the Attorney General said Hijmans was released around noon on Friday. Serphos said the officer who arrested Norbert Hijmans did not file an official complaint and it is likely that there will be two charges against Hijmans when he is prosecuted. Serphos further explained that the Attorney General has decided that the case will be handled by a public prosecutor of Curacao because the suspect has close connections in the Prosecutor's Office on St. Maarten. Serphos declined to say exactly what amount of alcohol was found in the blood of Norbert Hijmans. However, he did say that it was way too high for him to drive. Serphos further stated that the process verbal in the case has not yet been made up but as soon as that is completed it will be dealt with by a Public Prosecutor from Curacao.
Some two weeks ago a drunk driver killed a woman on L.B. Scot Road and the driver was arrested but released subsequently because of sloppy police work. At the time Chief Prosecutor Hans Mos said the man had 1.6 Alcohol level in his blood which was three times over the legal limit but that man was not placed on remand even though a 49 year old woman lost her life.