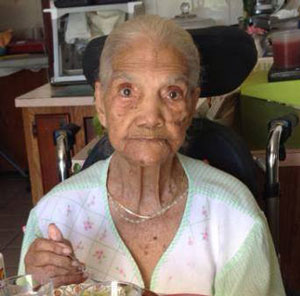 French Quarter:--- Relatives, friends, and residents of French Quarter are mourning the loss of Miss Aliette Menta Hyman better known as Miss Olette who was born on September 28th, 1909 in Abymes, Guadeloupe. Miss Olette is the founder of the St. Joseph Catholic Church in French Quarter.
Miss Olette died during the morning hours of July 4th, 2013. She leaves to mourn, her two children, several grandchildren, nieces, nephews, and the congregation of the St. Joseph Catholic Church.
SMN News extends condolences to the Hyman families during their time of bereavement.