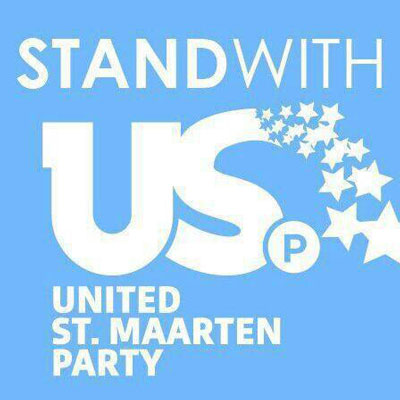 GREAT BAY:--- Poverty is a root problem in St. Maarten which has reproduced and given birth to more dangerous problems like; crime, illiteracy and teenage pregnancy to name a few. Alleviating or eliminating poverty should be a prime goal and for the government of St. Maarten, as all the problems stemming from poverty are present in our society; threatening our safe haven, livelihood and way of life.
"Poverty is defined "as the total absence of opportunities, accompanied by lack of education, physical and mental ailments, social instability and unhappiness. While we are not 100% afflicted by poverty, we must admit that we are seeing the warning signs," the Board of United Sint Maarten Party said. "The increased crime rate wherein people are scared to carry out their daily routine, and are in constant fear of becoming victims of crime even in their very home, is evidence enough that poverty exists on St. Maarten. Another example is when you visit certain communities and you find up to 6 persons living in a one bedroom apartment with just the bare essentials to get by, that is poverty."
The Board also made reference to the constant increase in school fees and uniforms, for primary schools, which has placed parents in such a bind that they have to make a choice between paying their house rent and registering their child in school.
"A society cannot function effectively in a system where the more affluent persons progress because of the tax breaks and exemptions they receive, while the average Joe has to work extra hours, two jobs, back to back just to make ends meet. These are the situations that open the door for child abuse and other negative influences on our children. "
We firmly believe, there should be a referendum on this topic as the USp party is all about including the people in the decision making process. We do not believe that economic growth by itself will solve poverty, because the evidence in St. Maarten has been quite clear. We have had economic growth in St. Maarten, but at the same time we had growth in poverty too. "Poverty will always grow despite how much economic growth has been achieved, if economic growth does not include the people themselves. Economic growth must go hand-in-hand with an increase in better living conditions and quality of life for a people; not just a limited few."
"When politicians exploit the institution of Government for their own personal gains, it hinders government's ability to play its true role. Politicians have used the institution of government to create imbalances, while bleeding the coffers of government to the point whereby Government cannot even balance its budget."
The USp Board alluded to the fact that even strategies used in campaigning for elections by candidates, have created a system in which people will forever be dependent on hand-outs. "They have allowed most institutions and persons in society to become dependent as oppose to creating an environment to encourage self-reliance and self-sufficiency. We need to 'teach people how to fish' or else the societal balance will be lost."
We the Board members of the USP realize that we have much to do, once elected to Parliament. "The problems we face cannot be fixed by patch work nor can it be fixed in a short time," the Board explained. "There are things that can and must be done in the short term, but it has to be part of a bigger plan, to get to the long term sustainable solutions."
As part of this plan, we are encouraging successful businesses and individuals in the community, to continue to give support to social causes and fulfil their social responsibility to assist in nation building because this too will in turn alleviate poverty and encourage community involvement."
However, as a party and as a team, "we are prepared for the challenge, and if we as a people really want to reduce poverty and create a standard and quality of life that the people of St Maarten deserve, let US do is together."
USp Press Release