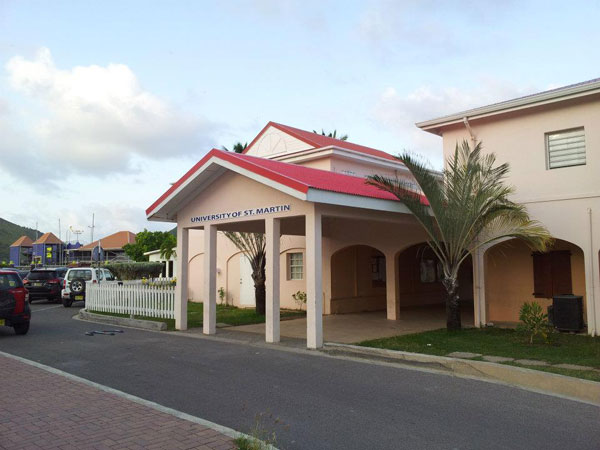 PHILIPSBURG:--- The University of St. Martin (USM) and the "Woman 2 Woman, Phenomenal Women" program have partnered to present the first 'Phenomenal Women Political Debate' on Wednesday August 20th, 2014 at the USM Lecture Hall, from 6:00pm to 9:00pm. This exclusive event will consist of ten female debate panelists, two from each political party contesting St. Maarten's 2014 Parliamentary Elections. The candidates chosen by their respective political parties and confirmed to participate are:
Richelda Rodriquez Emmanuel and Mulrose Toulon (Democratic Party)
Silveria Jacobs and Dorothy Richardson (National Alliance)
Regina Janga and Marie-Lou Conner (One St. Maarten People Party)
GracitaArrindell and Ingrid Arrindell (United People's Party)
Leona Marlin-Romeo and Myrna Richardson (United St. Maarten Party)
In anticipation of the 2014 Parliamentary election, USM hosted various lectures of a political nature commencing with the "Before you Postulate...Educate" lecture given by former Senator of the Netherlands Antilles, Mr. Marcel Gumbs. USM is committed to keep the community informed about the processes, regulations, and issues related to the Parliamentary election, therefore USM hosted a two series lecture given by the Electoral Council where the first lecture focused on the regulations pertaining to registration and monitoring of financial administration of political parties and the second lecture, addressed political financing and donation regulations. This Phenomenal Women's Political debate is a continuation of USM's dedication to provide a forum for objective information and civic engagement, from the female perspective.
With a similar objective in mind, Jacqueline Louis and Josianne Artsen, hosts of the 'Woman 2 Woman, Phenomenal Women' program shared the following: "Over the past three years of the program's existence, we have grown tremendously in our efforts to engage, educate and empower women throughout the entire island and beyond," shares Josianne Artsen. "The women's political debate we hosted during the French/ North St. Martin elections was very well received. Therefore, we developed this initiative with the impending parliamentary elections on Dutch/South St. Maarten as a forum for the female representatives of the registered political parties to address the pressing issues concerning our communities, particularly recognizing that women form the majority of our voting population."
The three hour long debate will be moderated by Alida Francis, Communication Officer of BES islands, and Maria Liberia Peters, former PM of the Netherlands Antilles. "Given our various political ambitions, these moderators were chosen specifically to ensure that debate will be conducted in a manner that is professional, objective, respectful, and focused on the prevalent local issues and proposed solutions," says Jacqueline Louis, Founder & Host of the Phenomenal Women program.
Subjects that will be covered in the debate include, but are not limited to the following: economic development, education, environment, social affairs, crime, safety and security, health, and governance.
For ongoing updates on the 'Phenomenal Women Political Debate", tune in to SOS 95.9FM every Sunday from 12:30-1:30PM.
USM Press Release