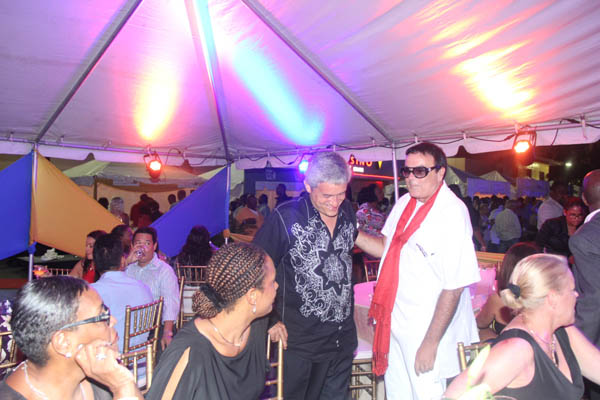 Construction of Hotel to start by September at "Starz City" --- Francisco Corrallo

CUPECOY:--- Over three thousands persons across St. Maarten/ St. Martin were invited on Friday night to the grand opening of the newly rebranded Atlantis Casino. Businessman Francisco Corrallo told SMN News that the opening of the Starz Casino and more is a new beginning for the business he managed over the years. He said all casinos which was under Atlantis group has now been rebranded. As for Starz Casino and more it's no longer about the casino business but a number of upper class restaurants are also included. Patrons at the restaurants and visitors are now able to dine in comfort the various restaurants that are beside the Starz casino.
Corrallo said that much has changed for him as a businessman who have been operating on St. Maarten for several years. He said the company managed to purchase the land next door where they intend to construct a hotel, construction he said is scheduled to begin in September 2015.
Management of Starz and More thanked the St. Maarten population for their constant business also the island's visitors that allowed them to be as successful.
Among the invited guests were several politicians were all treated with finger snacks, and wine and other drinks. The dancers also performed before the band started took over with live music at 11pm. Corrallo was seen most of the night mingling with his invited guests. Politicians such as MP Theodore Heyliger and his family. MP Franklin Meyers and his family, MP Frans Richardson, MP Cornelius de Weever, MP Silvio Matser were among those invited.
Click here to view more photos of the grand opening of Starz Casino and More.