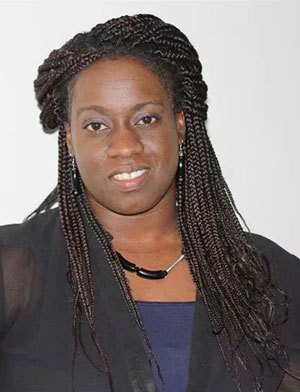 Here are the basics about Ms. LaToya Lake.
PHILIPSBURG:--- A 'daughter of the soil' this married mother of one is a certified lab technician who is also a qualified pharmacist assistant. Her free time is spent playing basketball and commentating for the LBC (Ladies Basketball Championship) the island's newly developed women's basketball league, who just happen to be in their second season!
And unless you've been living under a rock and didn't hear about it, she wrote the book 'It's Like Déjà Vu with You,' which was launched and overwhelmingly well received.
"The feedback has been amazing. Readers have actually been asking me when the follow up will be coming and what I didn't expect, was comments about making a movie! The crazy part is, I was actually approached by a production company 'Soualiga Media' to start scripting and directing."
And that's how Art of LaRae and Soualiga Media joined forces to become Island Media Plus.
Taking a statement at her book launch made by the then Minster of TEATT Mr. Claret Connor as a new challenge, she is determined to produce the island's very own original drama series which she believes will make viewers go wild. "What better way of getting the hang and feel of things than by creating my own stories and characters on paper and have them brought to life on screen."
Don't be surprise to find her walking with a note pad though, because she loves writing her own stories. Her next book promises to draw every emotion out of the reader.
The team she is working with, consist of dynamic and innovative people with such creative minds. These guys work on everything from short movies, music videos, documentaries to corporate and commercial video production so there is never a dull moment. "We are ready and fully capable of developing the film industry on St. Maarten to take it to the next level" Latoya states enthusiastically when asked about their goals.
So for starters, they are holding auditions on January 30th from 3pm-7pm at the John Larmonie Center in Philipsburg to cast roles for various local short films and series. This opportunity is amazing and definitely something all of St. Maarten need to try out for. It's a new year—time for new experiences.
The idea is to get as many people in regardless of their age and acting resume. She wants to build a database not only to make short movies but also to have actors for bigger projects. Eventually, she wants to adapt her book into something visual and branch out into making flicks and finally get St. Maarten into some film festivals.
"My finally thought is, only I have the final say in whether I follow my passion."
She finishes by saying; she knows it's going to take tremendous effort to pull it off but has total faith in the team and their extraordinary talent. Corporate St. Maarten just need to get onboard and support this local initiative with full force. She knows there are many that are thinking the same thing.
"There is a need and a hunger for new challenges that actually bear fruit on this island, people just have to step up. St. Maarten is so ready for this and it's going to happen regardless! Let's be bold in 2016. Get excited and get on board!"
Those wanting to get involved and are not afraid of this challenge can register at www.islandmediaplus.com where you will find all the info needed to be ready for the auditions.