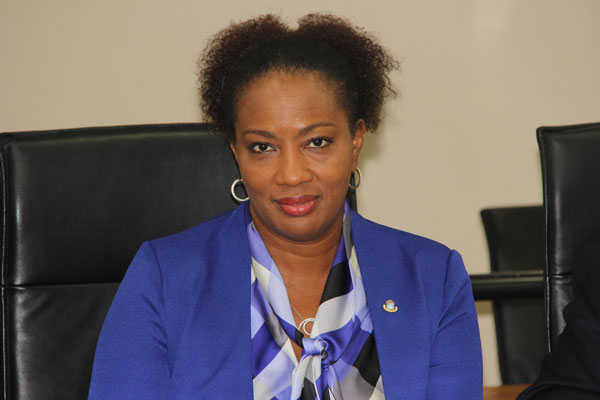 Students should take heed with the use of illegal drug use.
PHILIPSBURG:--- Minister of Education, Youth and Sports Silveria Jacobs announced at a special press conference on Wednesday that she is still awaiting a report on NIPA. Minister Jacobs said that the department of Inspections is currently working on the report. She said that one of the things the NIPA board has to provide to the inspectorate is their financials. She said that the NIPA board highly disrespected the former Minister Rita Bourne Gumbs but despite that when she took office she extended the olive branch to the board to meet with them but that too was not honored. Minister Jacobs said that the deadline for NIPA to submit their financial reports to government has passed and unless she gets the report from the Inspectorate she could not divulge further information on the next step government intend to take.
Students should pay attention to the use of illegal drug use.
The Minister also reminded students attending school that the use of marijuana is still considered an illegal drug on St. Maarten and she intends to meet with some school boards that signaled to her that they found some bags of marijuana at some of the schools but they could not pin in on any particular student. Minister Jacobs further urged students to take heed on the use of other drugs such as Molly and its effects that the use of such drugs has on their health.
Studying in the Region funding now available --- Minister apologized for delay.
Minister Jacobs extended her apology for those students that have been affected through the delay they encountered by not getting their funds on time for their studies. The Minister said the funding is coming from the Netherlands which had to be placed in a separate account and it also took some additional work before the funds could be disbursed. The Minister said that all the paperwork have been finalized and she signed off on the Ministerial Decree for the students that were granted these funds and they should be getting their funds in the very near future.