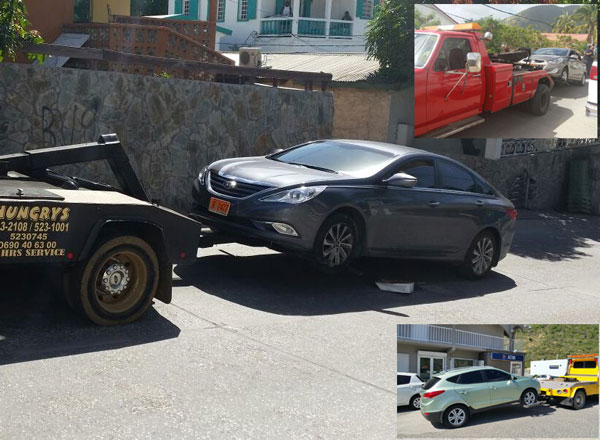 PHILIPSBURG:--- The RST and detectives from KPSM seized nine vehicles on Tuesday January 26th 2016, the cars were seized as part of an ongoing investigation being conducted by the joint team of detectives. The nine vehicles belong to the late owner of True 2 True Car rental Latoya Flanders who was gunned down at her door steps on the night of November 5th 2016.
The Prosecutor's Office stated in a press release that they believe that the cars were purchased with monies that were obtained illegally especially through the trade of illicit drugs, and the monies obtained from the drug trade was laundered through the car rental company.
The RST started an investigation after the owner of the car rental was shot to death at her French Quarter home. The investigation led to the seizure of the vehicles, all of which was on the public road at the time they were seized. The press release further states that the investigation is ongoing and their aim is to determine the origin of the vehicles and car rental company which is registered on the Dutch side of the island while they intend to confiscate assets that were accomplished through criminal activities.