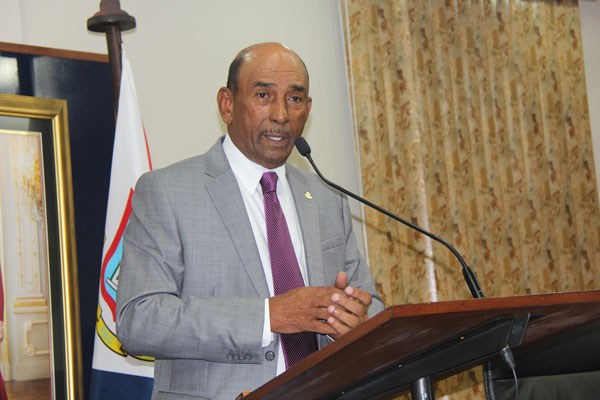 PHILIPSBURG:--- Former Minister of Justice Richard Gibson told the new Minister of Justice Edison Kirindongo and members of the media on Wednesday that the Ministry of Justice has a lot of work, he advised the Minister that he would need to do some serious restructuring in order for the Ministry to function properly and to eliminate the 'back-biting' among the civil servants working in the Justice Ministry.
Gibson said that the Police Force of St. Maarten is undermanned, yet the police is doing the best they could with the little training they have and human resources. The former Minister said that St. Maarten wasted five years because in his view nothing was done to properly upgrade the men in blue and no proper training was given to them, which also include persons that are holding management positions. Besides that he felt that those within KPSM has to be given full training in order for them to fill the vacant positions within the police force.
He said the Dutch is willing to assist with the training of police officers where they said that they will provide 10 skilled and train police officers of the RST to KPSM while they will take ten officers from KPSM to train them. This process he said will be rotated until all police officers on St. Maarten are fully trained.
The former Minister of Justice said that the same goes for the prison, there too he said the personnel needs training and more manpower. He referred to the report from the progress committee that clearly stated that the personnel from the justice ministry lacked training.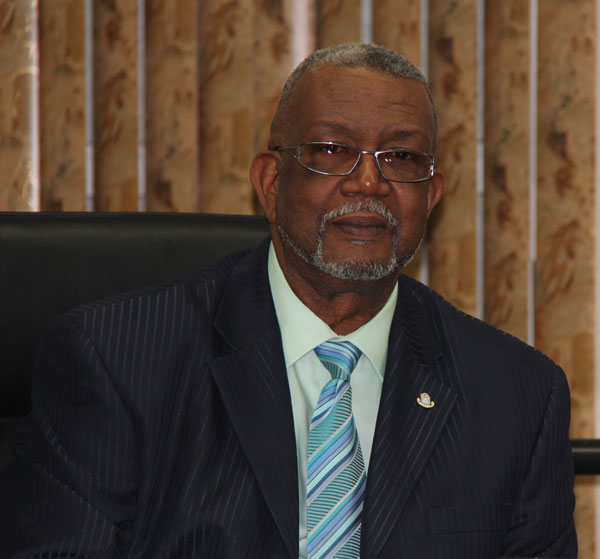 Gibson said steps have to be taken to provide the training and tools even though government does not have monies to do all that is necessary to fully equip the men in blue, he said while he considered the first five years since St. Maarten became a country as lost years, he believed that the Justice Ministry has to be up to par within the coming five years.
The new Minister of Justice Edison Kirindongo who was sworn in on Tuesday did attend the weekly press conference in order to acquaint himself with members of the media. Prime Minister William Marlin and the other Ministers of the Marlin cabinet welcomed the Minister of Justice whom Marlin said is busy familiarizing himself with those working in the Ministry and getting informed on what has to be done.