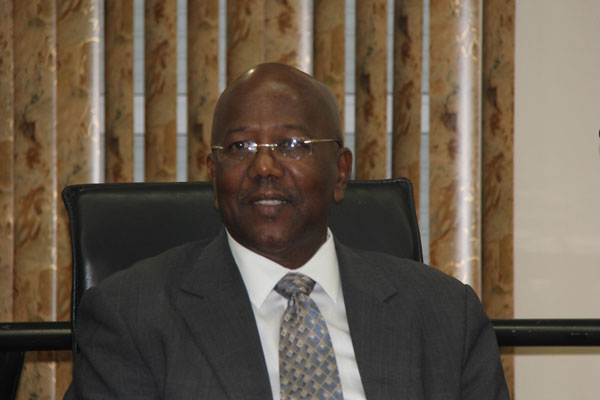 Report submitted to Minister of Justice ---budget debate slows down the process.
PHILIPSBURG:--- Prime Minister William Marlin again stated on Wednesday regarding the suspension of controls until government could get clarity on what exactly transpired at Maho Hotel. Marlin said from Thursday night the company began sending letters where they complained as to how the controllers acted. He said on Friday all Ministers tried to get hold of their department heads but they could not get the information they needed. He said on Friday about 5pm the Council of Ministers met with the director of Immigration Udo Aaron who also told the Council that he was aware of the controls but could not say exactly what transpired. Marlin said at that point since none of the department heads could have provided government with information and there are indications that "things" went out of hand they decided to suspend the controls until they get the information they needed. Marlin said they agreement they had then was by Monday they would have gotten the necessary information but he spent most of his day in Parliament and after that attended several meetings. Marlin said up to Wednesday morning he did not get a report from the various departments as to what happened on Thursday at Maho.
Marlin said that this is an election year, and politicians will find all sorts of things to say one being that the government is protecting a particular business. He said that controls will continue but government must address the complaints that were filed. "We are not saying that if restaurant is unhygienic then it must stay open. It is wrong if companies wrong if companies are violating the rules then the controllers have to do their jobs."
Minister of Justice Edison Kiridongo confirmed by telephone that he did receive the report from the director of immigration Udo Aaron but due to the budget debate he did not get the chance to full examine the report. Minister Kiridongo said that he have someone reading the report compared to the letters that were sent by the company. Asked if believes that the controls must continue because there is no way he will stop the controls because of the complaints filed. The Minister did say that they will review the policy on how the controls must be conducted.