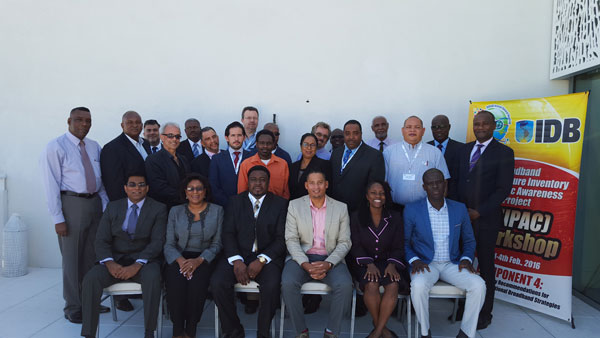 PHILPSBURG:--- Bureau Telecommunications and Post St. Maarten (BTP) represented by Ryan Wijngaarde, participated in regional workshops during the CANTO 32nd AGM & Mini Exhibition that took place in Haiti in the first week of February.
This year's theme was "Inspiring ICT Innovations" whereby more than ninety delegates comprising c-level telecom executives, regulators, government officials and suppliers from across the region attended the event to work together on a variety projects for the further improvement of Telecom services in the region. Main topics discussed during the forum included: Corporate Social Responsibility, E-Waste & Mobile Handheld Disposal in the Caribbean, Cyber Security, Internet of Things (IoT) and regional Broadband Development.
The working sessions were important and fruitful and BTP remains committed to build regional partnerships, develop new policies and participate in projects that have a positive impact on the telecom sector in St. Maarten.
Director of BTP Mr. Anthony Carty indicated: "Bureau Telecommunications and Post St. Maarten will make ongoing efforts to translate regional initiatives & recommendations to national policies, and one our first initiatives for 2016 is to host an Internet Seminar in St. Maarten to create awareness on several important internet topics as mentioned above. Another project that we've prioritized is Electronic Waste (E-Waste). It's harmful to the environment of St. Maarten, and we will assist the government in finding sound solutions for the collection and disposal of end of life (EoL) mobile phones, tablets and computers. We are looking forward to work together with the Honorable Minister of TEATT on a variety of projects that will further strengthen the telecom landscape of St. Maarten".