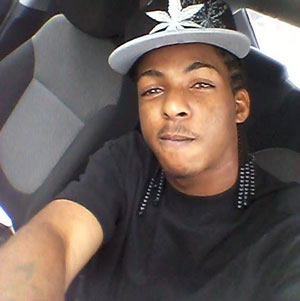 FRENCH QUARTER:--- A shooting which took place around midday in the Poumou area has left a young man identified as Jacquim Davis aka Pinocchio dead. The victim was identifed by friends and persons who knows the young man whom they said lives in Dutch Quarter. SMN News understands that the victim was shot three times while driving his car on RN 7. Despite the efforts by emergency personnel on the French side the victim died of his injuries on the spot.On Facebook the victim is known as "Slime Davis"(Monkey Ink).
Several emergency workers from the ambulance department and the SAMU were seen trying their best to save the young man's life but to no avail. The victim's car bearing the number plate P 9758 swayed under a tamarind tree close by. Ambulance workers placed the victim on the ground as they stripped him naked trying to save his life, but their efforts did not help to save his life.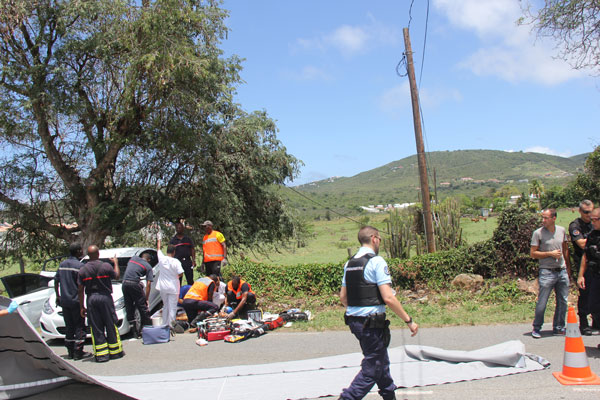 At the scene a number of persons gathered at the scene looking as the emergency workers tried their best to revive the well-known young man. Traffic backed up from both sides leaving the commutters stranded. Some drivers managed to turn around and make their way to their destinations.
Some bystanders were overheard saying that the sun was too hot and that the emergency workers should try to find a cool place to rest the victim as they tried to revive him.
Captain of the Gendarmerie Emmanuel Magnion said they do not have the identity of the victim, neither they do not have no information on the broad day light shooting. Magnion said it appeared as though the victim received three gun shots.
Click here to view photos of the scene of the shooting that left Pinocchio dead.