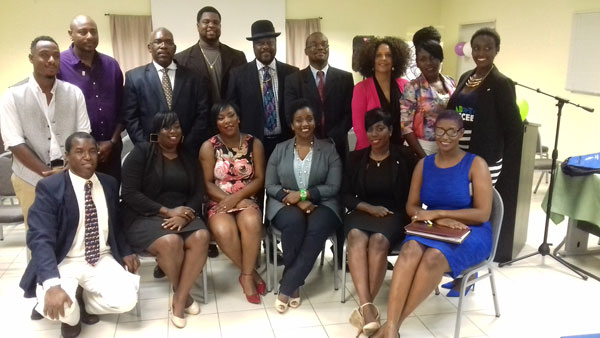 PHILIPSBURG:--- JCI LIVE Soualiga held its second edition. The Voice of The Nation with a Panel discussion with seven (7) Political Parties on Sint.Maarten. The topic discussed was Education and Economics Affairs, the sustainable project is based on how JCI LIVE Soualiga analyse the needs in the communities create impact and awareness on Sint. Maarten as well as promoting leadership.
This event took place at the University of St. Maarten on the 21st May, 2016 at 7pm.The different Parties Representatives were DP Mrs. Giselle York-Missoudan S.M.C.P which was represented by Mr. Benjamin Bell, O.S.S.P represented by Mr. Elton Jones, NA represented by Dr. Rudolph Samuel, U.P represented by MP Tamara Leonard, CPA Mr. Charles Richardson, and H.O.P.E represented by Mrs. Loekie Morales. The People from the different communities came out and give their opinions and share ideas and also posed questions during the event.
Each Panellist was given an equal platform to share their party's goals and objectives towards education for our country Sint.Maarten. It is persuasively clear that now and in the future if given the opportunity to the representatives and also what the present government is working on to ensure sustainable development and economics growth on the island as members of parliament. The audience posed questions and give their feedback to the political parties. "The Voice of the Nation Series 2"turned out to be very successful, interesting and informative evening.
On behalf of leadership team of JCI LIVE Soualiga we would like to thank all Politicians that participated on behalf of their parties, salute to PJD2 Radio (lady grace) and SOS 95.9 (Billy D) for sponsoring our promotion for the event also the public for coming out to support this prestigious event. The next edition 3 will be in September.