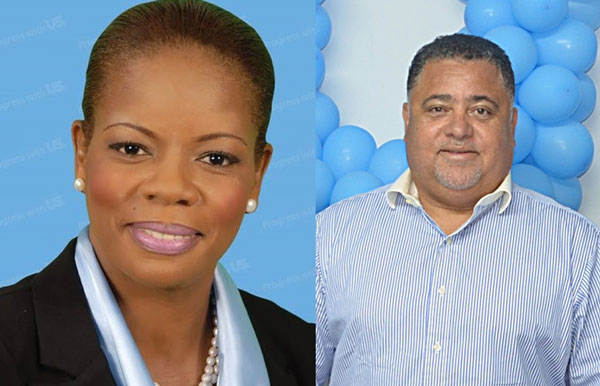 Education is Emancipation
Lisa Alexander, who will be contesting the upcoming September 26 Parliamentary Elections with the United St. Maarten Party (USP), has committed herself to distributing printed copies of the Constitution of St. Maarten to the general population. Alexander's efforts have been endorsed by her party leader Frans Richardson, both of whom believes that "education is emancipation."
"Very little has been done to educate our people about their rights," Alexander said. "When a people understand their rights under the constitution and governments obligations towards all citizens, only then can you hold any government accountable," Alexander said. "You can look at their actions and know for yourself if they are following the blueprint (the constitution) by which they have to govern this country."
Alexander went on to add that the constitution should actually be a subject in school and taught from the elementary school levels. "Not just to educate them, but to prepare them as future representatives of St. Maarten. Many people think, for example, that the constitution is only for person eligible to vote. But as long as you are a resident of St. Maarten you are subject and entitled to the rights laid down in the constitution," she said.
USP Leader Member of Parliament Frans Richardson said the party wholeheartedly supports this initiative. "We care that our people know their rights. We care that they can have a resource to keep even us in check. We don't mind being held accountable by our people or being told we are not acting in accordance with the constitution and therefore trampling on their sacred rights. The more our people are empowered through knowledge, the better for St. Maarten," he said.
"If you don't know what the Constitution says, how do you know your elected officials are abiding by it and following it? How will you know that your freedoms are being lost or rights being affected? The constitution defines the purposes and limits of government and is the blueprint for our democracy. It is easy for her to go to people homes and talk about the constitution, but we want to empower them with a physical copy in English," Richardson said, adding that preparations are underway for other languages.
Copies of the constitution can be obtained from Monday, August 1 from Alexander who can be reached by calling 5541646. Copies will also be distributed as the USP is out campaigning and during public meetings.