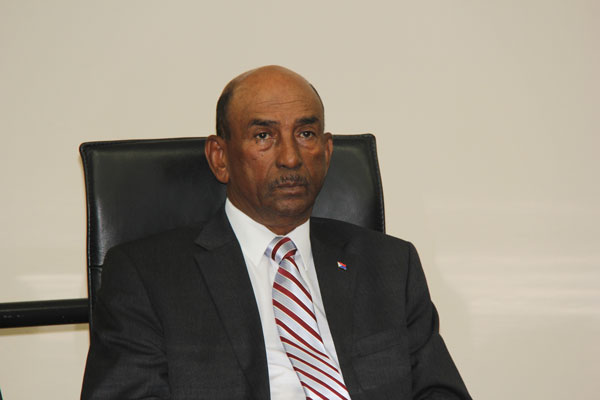 Civil Servants should not pay for government mismanagement.
PHILIPSBURG:--- Minister of Finance Richard Gibson Sr told parliament on Monday that the former government has NAF33M sitting on an account and did not invest it, or even used it to finalize the government administration building. He said that was the reason the CFT denied St. Maarten a loan because they had monies that they could have used to finalize projects or invest it because the monies were meant for capital expenses.
The Minister of Finance also indicated to parliament that the current coalition government used up those monies to repair schools and on other projects which created jobs.
He also informed parliament that civil servants should not be the ones paying for government mismanagement. He made clear that government should continue to negotiate with the unions to compensate workers especially knowing the cost of living as it is today.
Further to that, he informed parliament that just two weeks ago he attended a meeting with representatives of the Kingdom, and Curacao on the monies owed to St. Maarten including the profits from the Central Bank. Gibson Sr said that his meeting was successful and St. Maarten will receive NAF70M in the near future.
In response to what the current election will do to the country's economy, the Minister said he had to try to understand the question. He said he believed that if the right person is appointed as the next Minister of Economic Affairs he said that will change things for St. Maarten's economy, but the campaign he said will not affect the country's economy.
As for the de-risking that St. Maarten is facing Gibson said he already addressed the issue and asked that a solution such as the one that was found for Belize be used for St. Maarten.
He also gave parliament on the current affairs of the Central Bank, one being the decision taken by the Ministers of Finance of Curacao and St. Maarten to suspend the Director of the Central Bank Emsley Tromp who is now under investigation.