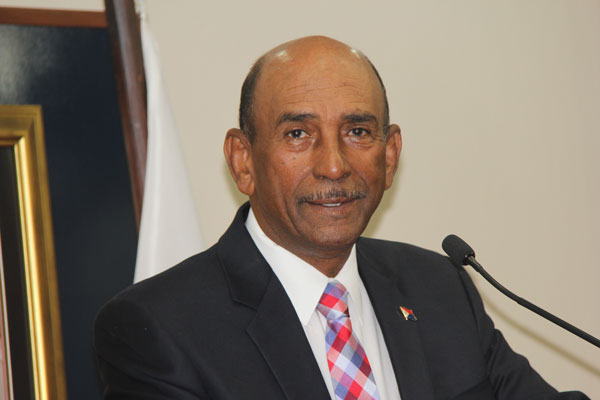 No one can be appointed to positions on government-owned companies without the approval of the COM
PHILIPSBURG: --- Minister of Finance Richard Gibson Sr. announced on Wednesday at the Council of Minister's press briefing that St. Maarten has made history because for the first time St. Maarten has presented a balanced budget on time to the Council of Ministers which was approved on Tuesday. Asked what the ceiling amount of the budget of 2017 is the Minister said it's NAF.450M which is an average of the last three budgets presented by country St. Maarten.
The Minister said that being able to present a balanced budget on time based on the stipulations of the law will send a strong message to the other countries that St. Maarten is able to manage its affairs, and the country is on the right path. Gibson said sending such a message will show that the country is able to comply with good governance and can also manage its finances while indicating that the country has a clear path they are following.
Apart from the budget that was approved, the Minister of Finance and Deputy Prime Minister also announced that the Council of Ministers has taken decision whereby all appointees to government-owned companies and or foundations has to pass through the Council of Ministers before any such appointments are made. He said any such appointments will not take place without the consent and approval of the Council of Minsters'. He said the structures that have been created to put the government aside will be dismantled as they go forward. He said all Ministers have been asked to not lend their cooperation to appoint anyone in positions at government-owned companies and or foundations without the consent of the council.