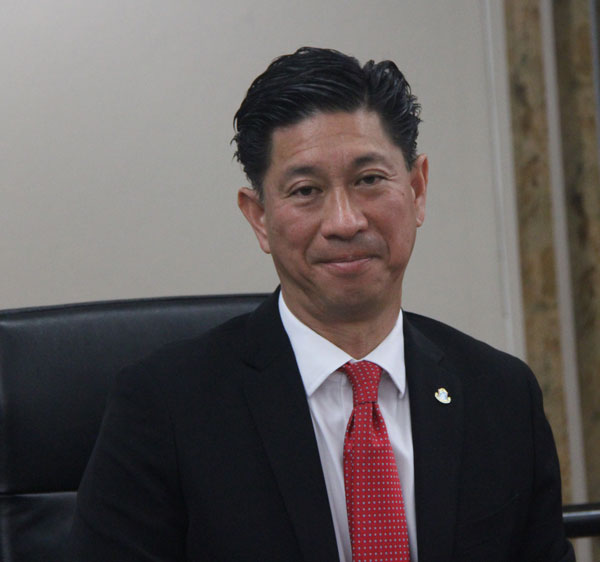 Financing for New Hospital almost complete.
PHILIPSBURG:--- Minister of Health, Labor and Social Affairs (VSA) Emil Lee thanked the Democratic Party for giving him the opportunity to serve St. Maarten for the past nine months. Minister Lee also thanked the people of St. Maarten for the opportunity which he said he enjoyed very much.
At the Council of Minister's press briefing, Minister Lee said he plans to hand over the Ministry to the incoming Minister publicly in an open and transparent manner. Reasons he gave for this was because when he took office he did not have a computer and other needed materials to start working.
Minister Lee said despite the set-back his Ministry has accomplished quite a number of things and what he would like to see happen in the best interest of the country is for the incoming Minister to hit the ground running in the interest of St. Maarten.
Minister Lee the highest vote getter on the Democratic Party slate will not be returning as a Minister to continue the projects he worked on one being the New Hospital. Asked by SMN News if he managed to secure the needed financing for the New Hospital and if USZV made any deposits to INSO, Minister Lee said that he could not comment on deposits made by USZV, but one of the things he would love to get done was the financing for the New Hospital. He indicated that they are close, but so far no signing has taken place and he does not want to put a date on such. The Minister did say when it comes to financing it is the same procedures like the government bureaucracy.