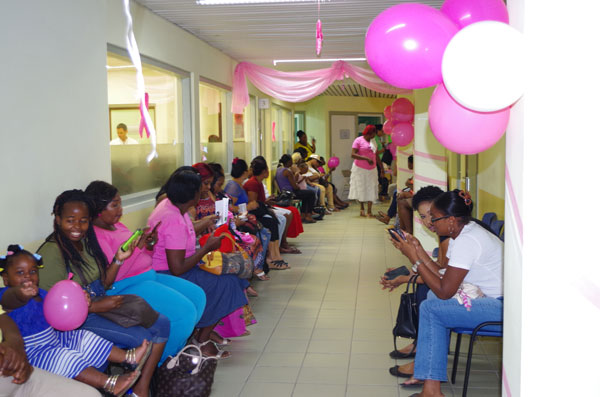 CAY HILL:--- The St. Maarten Medical Center (SMMC) hosted Free Clinical Breast Cancer Screenings on Saturday, October 29, 2016. This event reached remarkable numbers specifically to the women public with over one hundred women receiving breast examinations.
The objective of the screenings was to provide free examinations to all women and raise Breast Cancer Awareness. In recent years the SMMC have used the Open house to raise Breast cancer Awareness by providing free clinical examinations. This year the clinical screenings were held separately.
Attendees at the Breast Cancer screening included the Positive Foundation, Elektralytes Foundation, and the Mental Health Foundation. Dr. Bekele, Dr. Mercelina, and Dr. Misset together gave a total of 115 free clinical breast examinations to women in attendance.
"We are very pleased with the attendance of this event. The clinical screenings is always an anticipated event by the SMMC. It is an effective way to raise awareness on breast cancer. In the future, we hope to bring awareness to other health concerns in our local communities that can benefit our patient population", Kees Klarenbeek.