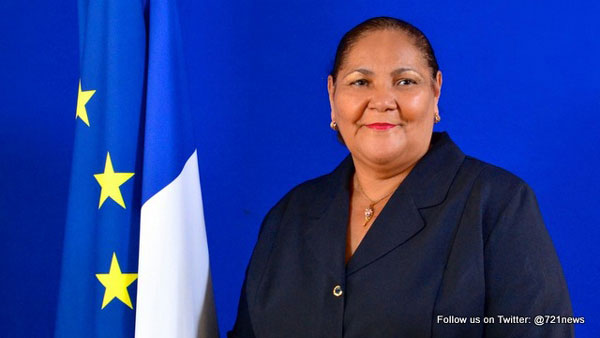 MARIGOT:--- The people of St. Maarten was thrown into mourning late Thursday night when former President Aline Hanson passed away at her Pic Pardis home. Close relatives of the former president confirmed to SMN News that Aline Hanson who was ailing for some time now succumbed to her illness.
During the March COM elections, it was evident that the then President was ailing yet she went against the advice of her doctors to perform her civic duty to oversee the first round of the Territorial Elections. But by the second round the then President had to travel overseas for medical treatment.
Former President Aline Hanson was no stranger to politics she began her political life under the leadership of former Mayor Albert Fleming about 30 years ago, she served her country as a council member, territorial councilor, and President. Besides being a politician the former President was a teacher and also the Principal of the Sandy Ground Primary School. SMN News team extends its deepest condolences to the children, siblings and other relatives of the late Aline Hanson.