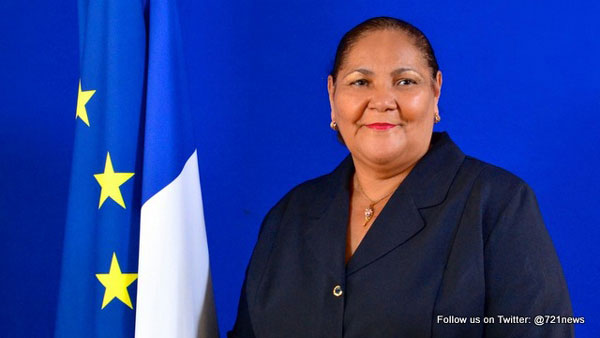 MARIGOT:--- Former President Aline Hanson who passed away on June 29th at her Pic Paradis home will be laid to rest on Wednesday.
A wake will be held at the MJC in Sandy Ground on Tuesday night. The relatives of the former President will be holding a private ceremony which was arranged by her relatives. Viewing and tributes will begin at 1 pm at the Marigot Catholic Church, while the home going service will commence at 2 pm.
The Collectivity of St. Martin will close its doors as of noon on Wednesday so that the COM employees and elected officials could attend the funeral service.