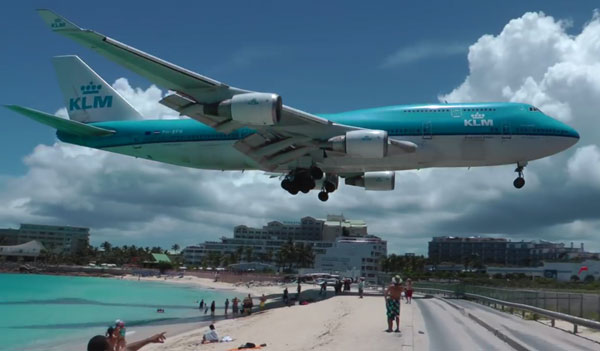 PHILIPSBURG:--- The government of St. Maarten through the Ministry of VROMI will begin re-routing the Beacon Hill entrance in order to prevent the loss of life and or injuries due to jet blast. Minister Emmanuel said that the department found a possible solution which is close off the Beacon Hill entrance, and reroute the entrance to Beacon Hill and the businesses located in that area.
The Minister said despite the large sign boards warning people of the danger visitors to the island still go to the area and hold on to the fence for the jet blast thrill. He said that management of PJIAE will have to get involved in solving the problems because the intention is to move the airport fence further away, remove the dividers and the concrete edge from Beacon Hill. The Minister further explained that at some point government would have to do something to avoid injuries and or death since not so long ago someone was seriously injured and most recently a loss of life.
SMN News understands that one of the possibility government is looking at is to reroute the entrance through the entrance to Bada Bing and Mary's Boon. However, this has not been confirmed.