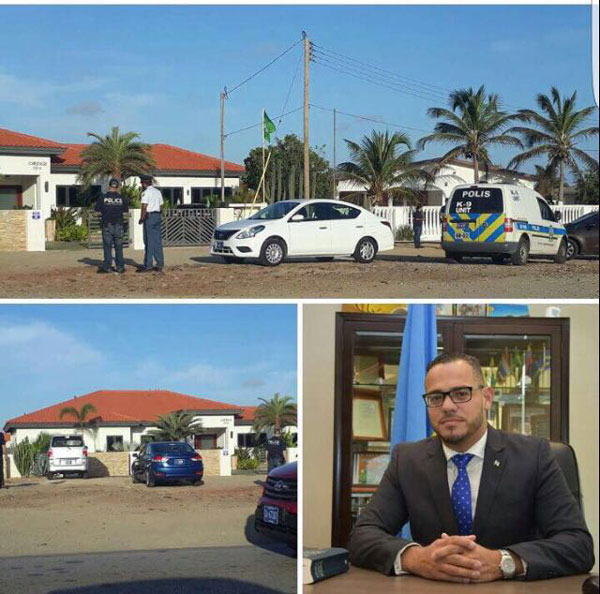 ARUBA:--- Minister Paul Croes has been detained on Monday morning. Croes once held the Health and Labor portfolios but they were taken from him and given to another Minister. Paul Croes is the only Minister in Aruba's history to be collecting a salary without holding any portfolios.
Police K9 units searched the Minister's home prior to him being detained. According to information coming from Aruba, several staff members working for the Minister have been detained and are still in custody. Information so far states that Minister Croes and his staff were arrested as suspects in an ongoing fraud investigation.
Earlier in the year, the Prosecutor's Office of Aruba named the Minister as a suspect in an ongoing corruption investigation. The Minister is accused of issuing work permits for which he was allegedly paid. It is also suspected that the money has been laundered as well.