~ Its time to compare St. Maarten's recovery to other islands including French St. Martin ~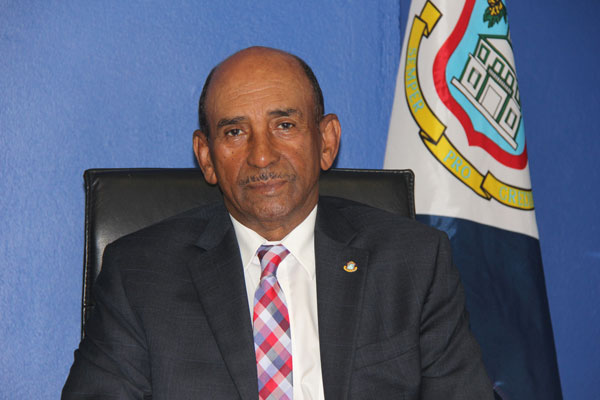 PHILIPSBURG:--- Minister of Finance Richard Gibson Sr. announced on Wednesday that if the current majority in parliament should pass a motion of non-confidence against the government he will submit his resignation immediately.
Gibson said that he has set a record by balancing three budgets which no one thought was possible. He said that when it comes to the conditions set down by the Kingdom Government in order for the country to receive financial assistance (aid), it has nothing to do with the natural disaster that devastated St. Maarten. He said the Dutch chose to use the situation that St. Maarten is faced with because they felt it is important. Gibson said the Dutch Government gave the Government of St. Maarten a deadline in which they must respond to the conditions laid down. He said at no time did the government fully reject the conditions but instead, they were working on a response to the Dutch Government.
Gibson further explained that truth has to be told and he believes that the country has to be governed by law and not by politics.
The Minister also reminded the media that every Minister is responsible for his or her Ministry and that since 2010 there is no collective governing. Besides that, the Minister of Finance said that its time that a comparison is done on how St. Maarten bounced back from the devastation caused by hurricane Irma. He said the Government of St. Maarten is in possession of a letter from the Kingdom where former Minister of Interior and Kingdom Affairs Ronald Plasterk commended the Government for the progress made with the recovery. Gibson said that if one should look at Puerto Rico and St. Thomas or even French St. Martin they will see how far ahead St. Maarten is compared to these islands after the passing of Irma.