~ Bringing the DP stalwarts back together ~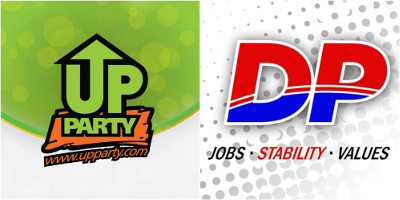 PHILIPSBURG:--- The United Peoples Party headed by Theodore Heyliger and Democratic Party headed by Sarah Wescot Williams have decided to merge the two political parties to contest the February 2018 snap elections.
Stuart Johnson who is representing the United People's Party submitted the credentials of the new political party "United Democratic Party (UDP) to the Electoral Council on Thursday for vetting.
SMN News has learned that the main reason the leaders of the two political parties came together was to bring the former members and stalwarts of the Democratic Party back together on one slate since the Democratic Party has been losing votes these past years while the UPP could not muster enough votes on its own to win an election outright. Former member of the Democratic Party Louie Laviest and Maurice Lake from the UPP will also be contesting the snap elections on the UDP slate.
According to well-placed sources, talks between the two political leaders about the possibility of merging started way before hurricane Irma struck the island.
While the voters on St. Maarten have been crying out for younger politicians to enter the arena its seems more than likely that the people of St. Maarten would have to settle for the older heads of the Democratic Party under a new banner the United Democratic Party.