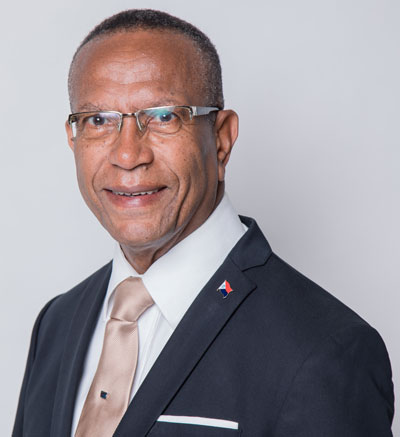 PHILIPSBURG:--- Two major documents play a pivotal role in the electoral process. They are a party's political program, popularly known as the manifesto and the governing accord which we call the governing program. By law, parties are obliged to present a manifesto, but people expect a governing program.
One of the legal requirements to be able to establish a political party is, that the party's Articles of Incorporation must include the commitment "to publish a political programme in good time before the elections". Nothing further is said about the content or the format of said program. Political parties, therefore, are free to organize their political programs or manifestos as they wish.
What is a manifesto? According to Merriam Webster's Dictionary a manifesto is "a written statement declaring publicly the intentions, motives, or views of its issuer." A manifesto, therefore, is not a blueprint or a detailed, itemized list of what a party is expected to do once elected. Since in Sint Maarten we only hold parliamentary elections, a manifesto here would only state what the party expects its candidates to work on when they are elected to parliament. However, since our parliamentary elections result in a parliamentary coalition, which then forms the new government, political parties also include in their manifestos proposals and activities which they would like to see executed by the new government. This means, that political parties in Sint Maarten, can only make promises concerning what they intend to do once elected to parliament. Consequently, political parties in Sint Maarten can never guarantee the voter and the public that all of the proposals, projects, and activities in their manifestos, that are related to government, will be taken up in the governing accord or program. Because, during the formation of the new government these proposals, etc. have to be negotiated with the other coalition partners and compromises have to be made in order to move forward with the formation process. Therefore, one should not expect to find detailed plans as to how a project will be executed in a manifesto, but you will find them in the governing program.
On January 25th the Sint Maarten Christian Party (SMCP) released its Manifesto entitled "2018 Rebuilding, Resetting, Recommitting". According to our Articles of Incorporation, our party is required to make its manifesto public at least 30 days prior to the upcoming elections. Once again, SMCP is proud to be the first party to publish its manifesto during this campaign period.
SMCP's Manifesto contains a section on parliament that lists several proposals and activities that its MPs intend to execute when elected to parliament. This is considered the TO-DO LIST of these MPs and it can also be used by voters as a CHECKLIST. This means that at the end of the 4-year term, people can check to see if SMCP and its MP's did what they promised. Based on this list voters and the people of Sint Maarten can hold SMCP and its parliamentarians accountable.
One of the things you will find in our Manifesto is SMCP's intention to submit a motion to parliament to cut the salaries of MPs by 15%. If parliament does not pass this motion then the SMCP MPs will voluntarily give 15% of their salaries to a foundation that will be set up to help deal with the social needs of individuals and families.
In the Manifesto we have also included a section on Government. This section presents topics that SMCP will definitely be discussing and negotiating with its coalition partners during the formation of the next government. These topics are not all-inclusive and you can be sure that many more points will be brought to the negotiation table when discussing the formation of the new government.
After the many falls of government SMCP is of the opinion that Sint Maarten deserves to get a stable government. Our manifesto offers several proposals that would help to realize a stable government.
As far as SMCP is concerned there are two top priorities that must be dealt with in Parliament as well as during the formation of the new Government and these are the reconstruction of Sint Maarten after hurricane Irma and the preparation for the next hurricane season.
SMCP encourages you to read our Manifesto. Our governing program will be prepared and presented once you have elected our party to parliament with sufficient seats to enable our party to be part of the next government.