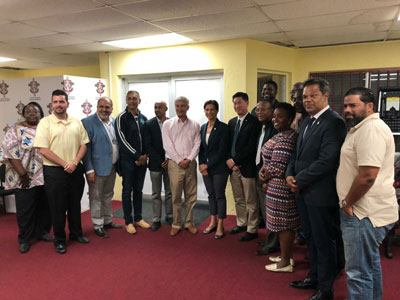 PHILIPSBURG:--- The leaders of the United Democrats (UD) and St. Maarten Christian Party (SMCP) signed the agreement to form the next government of St. Maarten.
The agreement was signed close to midnight on Thursday at the SMCP headquarters on Back Street where parties met from early afternoon discussing the final agreement.
Despite talks with the other political parties such as the National Alliance and the United St. Maarten Party, the United Democrats could not come to an agreement to form the National Government as requested by Governor Eugene Holiday.