Source – NOS 11 June 2019: Telegraaf 11 June 2019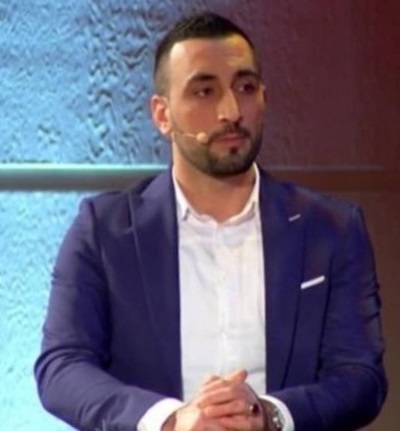 THE HAGUE:--- The SP Faction leader in the Eindhoven city council is being held in Turkey. Murat Memis was arrested more than a month ago in Antalya. After four days in jail, he was allowed to go, but he is not allowed to leave Turkey while awaiting trial.
It is expected that mayor Jorritsma of Eindhoven informs the city council tonight. The SP councilor is suspected of membership in the PKK, activities for the European branch of the PKK and making propaganda for a terrorist organization. The PKK, fighting for more Kurdish autonomy, is viewed by Turkey, the European Union, Tand the US as a terrorist organization.
Memis, who is of Kurdish origin, landed in Antalya on 28 April for business; he owns a mushroom farm in Brabant. Two days later he was arrested in a restaurant in Antalya.
A request from him to the police to contact the Dutch embassy in Ankara was initially ignored. Memis is said to have been interrogated several times without the presence of a lawyer, which incidentally happens more often in Turkey.
After he was able to make contact with the Dutch representation in Turkey, Memis was assigned a lawyer. He is now in the city of Diyarbakir in Southeast Turkey, where he is awaiting the continuation of his case.
"Recruit in Europe"
Correspondent Lucas Waagmeester has seen the charges against Memis. It was noticeable that evidence was mainly based on social media, such as retweets of Memis from Kurdish activists in Europe.
There are also posts that show that he himself was present at meetings of Kurds and there are images of flags of the Syrian-Kurdish militia YPG, which Turkey is fighting.
Memis is accused of being active in "recruiting in Europe". It is unclear what this means and there is no supporting evidence either. It is also stated that he is a member of a "Kurdish center", which is not further specified.
The Ministry of Foreign Affairs has announced that it is familiar with Memis' case. There is contact with him and he receives assistance "where necessary and possible". The ministry points out that the Netherlands cannot interfere in Turkish justice.
Murat Memis was born in Turkey and came to the Netherlands with his family at the age of 11. He is working on his second period as a council member in Eindhoven and since 2014 there has been political group chairman. He is also a member of the national party council of the SP.
For St.Maarten Government and Parliament, this should be a clear message that MP van Raak with his continued negative statements has no constructive relevance to build St. Maarten his own SP party faction leader is now accused of participating in a terrorism PKK organization and was arrested.
Click here for original article.