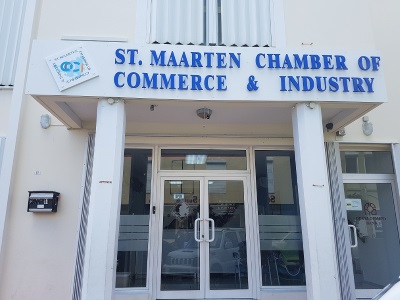 PHILIPSBURG:--- The St. Maarten Chamber of Commerce & Industry (COCI) President Benjamin Ortega on behalf of the Chamber, has written a letter to a number of government-owned companies and institutions that will be entering the reconstruction phase post-Irma/Maria within the next six to 12 months.
The Chamber feels that local businesses could be contracted or sub-contracted to do work on these projects. "Many of these projects whether or not funded by the Reconstruction Fund made available by the Dutch Government, are seen as a stimulation of the regrowth of our countries economic situation. Some of these projects have already been awarded or are in the final stages of awarding to international companies.
"It is important that a local company's contact information is current which would allow international contractors who would like to vet local companies the opportunity to contact them and continue discussions about their involvement in a project of a government-owned company or institution," the Chamber said in a press statement.
COCI is calling on businesses that are interested in taking part in the recovery of St. Maarten as opportunities unfold during the second half of 2019 and throughout 2020 and 2021, in the public sector, to make sure that their registration information about their business is up to date at the Chamber.
COCI is also inviting government-owned companies and institutions to contact the Chamber for a list of companies that could fulfill the reconstruction works that they plan to embark upon.
"Local companies are capable with know-how, experience and contacts to carry out certain works, and should be given the opportunity to do so. The economic recovery followed by sustainable development of the country's economy must include the local business sector as part of the inclusive building back better process. The Chamber is here to assist all parties seeking information by gathering and disseminating such information," the Chamber further added.
COCI President Ortega has also expressed the will and encouragement to the other Chambers in the Dutch Caribbean to also take the same stance regarding the concept of 'inclusion,' by including as much as possible local based companies more in order to better the participation in the local markets and monitor closely projects that are being developed on their islands to see where home-based businesses can play an inclusive role.
The Chamber of Commerce & Industry are here to accelerate sustainable and inclusive economic growth within the country. It is essential that the local business community is part of the process in building working relationships or partnerships with government owned companies and institutions thereby creating the synergy for new opportunities for the private sector which improves the lives of workers and increases the quality of life of all.