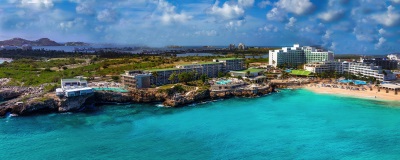 PHILIPSBURG:--- The St. Maarten Hospitality & Trade Association is excited to announce that Sonesta Maho Beach Resort, Casino & Spa will be the host of the 2019 Crystal Pineapple Awards to be held on November 23rd. SHTA sincerely appreciates the fact that Sonesta Maho Beach Resort. Casino & Spa can once again accommodate the event. Throughout the years, SHTA has enjoyed a wonderful collaboration with the resort and has been able to count on the assistance of their entire team in ensuring that the event is success.
The Crystal Pineapple Award Gala is the only event on the island that recognizes hospitality & trade personnel, organizations, and associations for their contribution towards their outstanding performance during the year.
Individuals who are employed in the hospitality and trade industry can receive awards in 14 categories. The deadline to submit outstanding employees, managers and many more, is on Monday, October 14th. The full list of categories is published on www.shta.com/crystalpineappleawards.
Tickets for the Crystal Pineapple Awards are on sale for $150 dollars and can be purchased at the SHTA offices on the Pond fill. Please make sure to reserve your Gala tickets right away, as the 2016 edition reached the limits of the Maho Convention centre capacity with 370 dining gala guests.