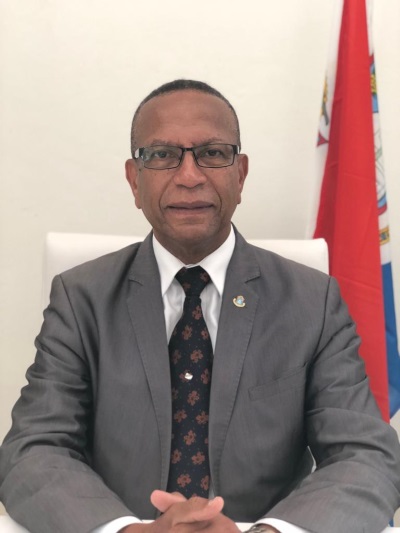 PHILIPSBURG: --- Former Prime Minister Wycliffe Smith also the leader of St. Maarten Christian Party (SMCP) feels that St. Maarten needs stability now more than ever since the coalition government he was part of did almost all the groundwork for the rebuilding of St. Maarten to take off in full force.
Smith in a special edition interview with SMN News is also very concerned about the leaking of government documents and emails to social media as the election campaign for the January 2020 parliamentary elections is in high gear.
Another concern for the SMCP leader is the billboards placed up by Ministers that are promising to do so much while the country is preparing for a parliamentary election.
Smith also explained some of the challenges he went through while being the Minister of Education that had to deal with the Philipsburg Jubilee Library that wanted to use the insurance money to relocate and pay rent.
The former Education Minister explained exactly what transpired when the FAVE school board lost subsidy and had to cut down on their staffing.
Smith said the law that regulates the subsidy is clear, he said the school boards had time to restructure based on the law, while they also had to consider the number of schools on the island that offers secondary education.
Part 2 of the interview with Wycliffe Smith.