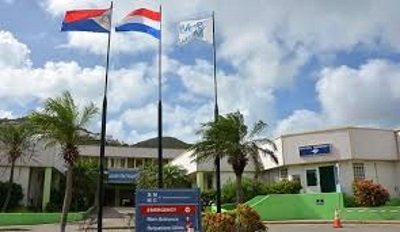 PHILIPSBURG:--- Reliable information reaching SMN News states that a patient is currently hospitalized at the St. Maarten Medical Center (SMMC) and he is currently in the Intensive Care Unit (ICU) on a respirator because he has breathing distress. Based on the information SMN News understands that the patient was admitted at SMMC on Saturday.
The information provided to SMN News states that the patient has symptoms of the COVID-19 but that has not yet been confirmed since testing still has to be done.
While patients do end up on respirators before the COVID-19 outbreak the patient at SMMC could very well be St. Maarten's first case or he could either be suffering from asthma disease.
SMN News contacted Prime Minister Silveria Jacobs for confirmation on the suspected patient currently at SMMC and she said that the patient still has to get the necessary tests conducted. Jacobs said that the SMMC Medical Director "According to Dr. Holiday of SMMC, which was related to the Health Department - ESF 6, there is no case of COVID-19 at SMMC."
It should be noted that the French side closed all schools, nurseries, creches and public places. Discussions are underway to close all malls and other public places including a possible curfew to combat the spread of the COVID 19.