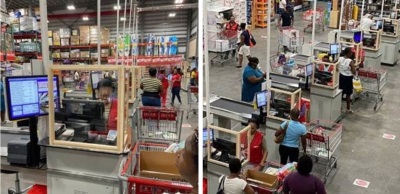 BOCA RATON:--- As part of growing measures to prevent the spread of COVID-19, Cost-U-Less stores have commenced the installation of plexiglass shields in front of checkout counters.
"We have already installed plexiglass units in many locations and expect to complete installations in all stores shortly," stated Dan McConnell, President, The North West Company International. "The valiant effort of our front-line staff is unprecedented as they work to provide essential food and services to our customers. We hope this added protection will enhance their safety," added McConnell.
Our Cost-U-Less stores remain committed to ensuring a continuous supply of food and general merchandise to our stores.