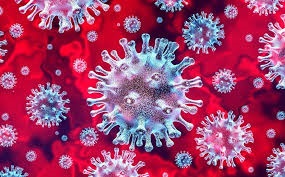 MARIGOT:--- The French side of the island recorded its second COVID-19 death on 2nd COVID-19 death recorded on the French side.Monday a release from the Prefecture states.
The second victim is an 80-year-old man who was hospitalized at the Louis Constant Fleming Hospital and later transferred to CHU in Guadeloupe.
In the meantime there have been 18 confirmed cases on Saint Martin, 7 of which are hospitalized, 6 confined at home, 1 repatriated, 2 cured with 2 deaths.
Meanwhile, the Southside of the island has 327 in self-quarantine, 123 in self-isolation (these are persons with symptoms,) 41 tested of that amount 6 are positive, two are hospitalized, 27 negatives and 15 are pending, one of the latter is also hospitalized.
Authorities on both sides called on residents to stay home, on Sunday mandatory restrictions were issued where residents must walk with the necessary attestations while on the public roads. These attestations are mandatory when leaving your homes for essential needs and work.
Residents on either side of the border are now restricted to cross the border, while the Southside has issued a curfew which goes into effect at 8 pm Monday, March 30th to 6 am the following day.