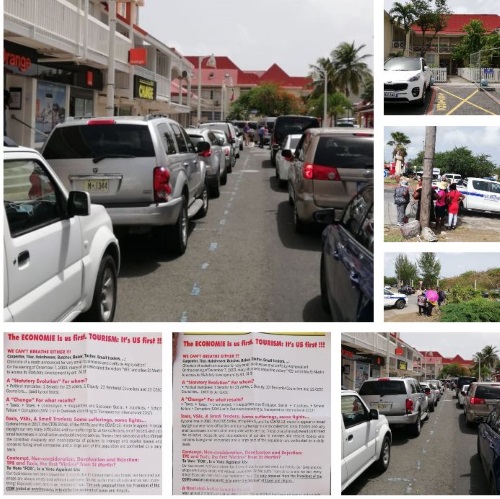 ~Independent workers denied stimulus support.~
MARIGOT:--- Several Taxi and Bus Drivers gathered this morning (Friday, June 26th) to silently protest against the decisions taken by the Collectivity of Saint Martin and other State Departments that have decided not to grant stimulus or any type of support to Independent workers. Part of the protest is driving thru the streets of Marigot. The protest was organized by Swalicab ( one of two associations on the French side.)
SMN News learned that the protest has been disrupted due to the lack of unity from the other association.
It should be noted that French side taxi drivers especially those that are members of Swalicab did not receive any type of support throughout the lockdown period. Taxi Drivers on St. Martin/ St. Maarten were brought to a standstill since the island closed its borders due to the spread of COVID-19. However, Taxi operators on the Dutch side of the island received support from the Government of St. Maarten thru the SSRP.