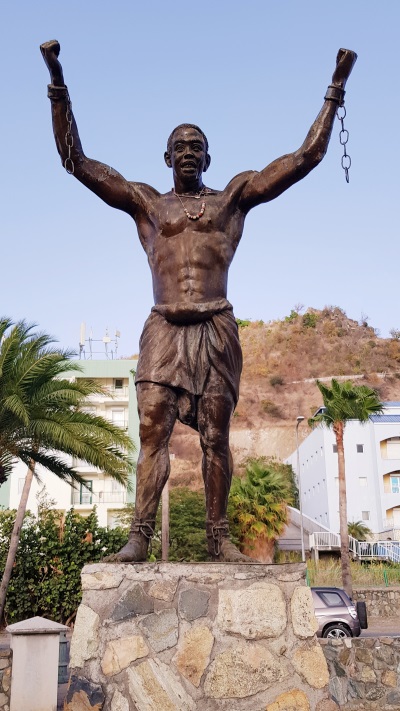 PHILIPSBURG:--- With only a few more days left before July 1st, Minister of Education Culture Youth & Sport the Honorable drs. Rodolphe E. Samuel is reminding everyone in the community to come out and celebrate the 157th Anniversary of Emancipation from slavery. Emancipation Day, a public holiday, will be celebrated on July 1st at 9:00 am to 10:30 am at the Freedom Fighter Roundabout located in Philipsburg across from the Sundial School.
This year's celebration centered around the theme "Sacred legacies; standing on the shoulders of giants" will feature a dynamic repertoire of performances from dance, poetry to drumming. The production is inspired by the era from 1848 to 1863 when our ancestors fought for their freedom. The performances set out to evoke attendees and viewers to reflect on the situation from then until now. While many may dwell on the many differences we might have as individuals, collectively we are one people, united in the fight for our human rights with the common goal to be free from all forms of oppression.
Minister Samuel has envisioned a presentation that celebrates diverse cultural elements and has involved a small but inspired cast of performers. The Sint Maarten Song will be played on steel – pan by the Mighty Dow. Local calypsonian Marvin "King Stunky" Dollison who will be accompanied by the Community Choir will perform his Emancipation Day song, while the Rudolph Davis Dance Company dancers will be performing contemporary pieces including the "Ponum" Emancipation dance.
Additional features of the program include a musical rendition of the Freedom song by Thierry from Nuff Respek Band. Mention must be made of the revival of drumming, which has always been a part of St. Maarten's culture. The program will incorporate the sounds of the West African Drum by Drum-ology lead by Souleyman Camara. Active drummers from Helir Coquillas from the northern side of the island have been an integral part of the revival of the "Ponum" dance since 1989.
Furthermore, with respect to the health protocols surrounding COVID-19, persons are once again reminded to ensure their safety by wearing masks and maintaining social distancing as they gather during this public event.